Events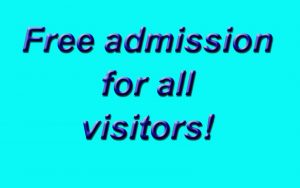 LET'S EXAMINE Т-34 ON OUR OWN!
"Let's examine Т-34 on our own!" was the name of an entertaining guided game quest held in the Museum on 17 September.  Individual visitors, "family crews", friends groups could take part in it. Visitors too young to read and write were given an opportunity to amuse themselves by the coloring booklets with puzzles. After a friendly verification of the answers given in the quest its participants were awarded with commemorative prizes. The quest was highly appreciated by the visitors to the Museum.
Attention: third Sunday of every month – free admission for all visitors!
KNOWLEDGE DAY IN THE MUSEUM
Special program dedicated to the Knowledge Day was offered by the Museum to its visitors on Saturday and Sunday, 2 and 3 September. Visitors of all age groups were happy to take part in the interactive quest with a guidebook and to win commemorative prizes. First grade pupils of 2017 received special gifts. Future schoolchildren, i.e. the youngest visitors who cannot read and write yet, persistently learned the secrets kept in the captivating coloring puzzles.
Members of  "Sable" Association form the town of Dolgoprudny whose motto is "Courage. Reason. Honor" celebrated the Knowledge Day in Т-34 Tank History Museum.
DAY OF THE NATIONAL FLAG CELEBRATED IN THE MUSEUM
On Sunday, 20 August the program of special events was offered to the individual visitors, as well as to family and tourist groups by the staff of Т-34 Tank History Museum. They were given a chance to familiarize themselves with updated expositions, exhibitions dedicated to specific events and multimedia presentations. Everyone could take part in a fascinating quest related to the Museum's exhibits and, upon answering the questions posed in the guidebook, become a winner of commemorative prizes. Young visitors not able to read and write so far excitedly examined the coloring book containing puzzles.