Events
Attention!
From June 16, the Museum resumes the reception of visitors.
The entrance to the Museum is only on electronic tickets purchased through the Internet.
The number of tickets allocated for the calendar day is temporarily limited.
The entrance to the Museum building for visitors of all ages only in medical masks and gloves.
Visiting the museum involves an independent acquaintance with the exhibition. Excursion services are temporarily not carried out.
To the visitors' attention – updated exhibition of the ground floor.
All changes in the regulations of the institution will be promptly published on the website and the Museum's pages on social networks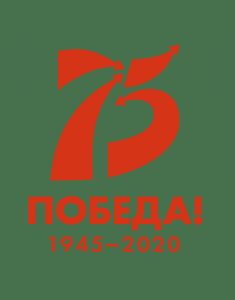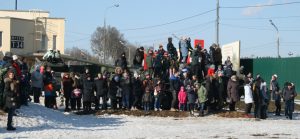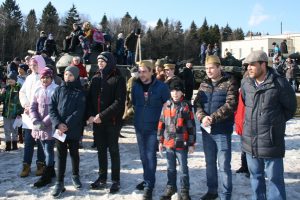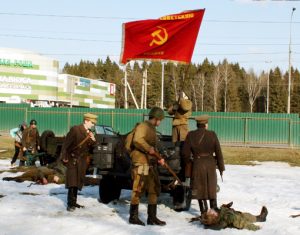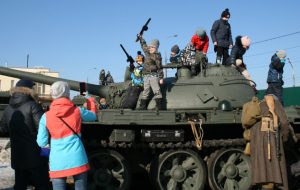 MOTHERLAND DEFENDER DAY CELEBRATED IN Т-34 TANK HISTORY MUSEUM
A complex program dedicated to Motherland Defender Day, one of the Days of Military Glory of Russia, was implemented by the Museum in the period from 15 to 23 February 2020. The program included:
– general, thematic and off-site excursions;
– interactive game quest related to the updated exposition of the Museum;
– exciting coloring puzzles for the youngest visitors.
Festival of military history dedicated to Motherland Defender Day. The festival was organized jointly with T-34 Tank History Museum by the following military history associations and clubs: "Kitezgrad", "Do-Bro-Tank", "Wirzel" and "Forza Italia".
Participants of the festival could see an "Operation «Ring»" reconstruction; familiarize themselves with small arms and armored vehicles of the War years. Good weather was a pleasant surprise for those who took part in the festival.
Other photos are on the Photo gallery page. You can also see video reports of the festival:
https://cloud.mail.ru/public/4ETP/KqT2qqHvK
https://www.karusel-tv.ru/announce/15206-navigator_novosti/video/19863-navigator_novosti_vypusk_347